NEW! SIX IN ONE ALPHA OPENER
CHECK OUT OUR AMAZING DEAL
The only kitchen tool you'll ever need.

Time-saving & energy saving.

It makes an amazing gift.

Provides strength & leverage to make opening any seal effortless.
Made of stainless steel, high-quality plastic, & a smooth non-slip grip.

Smooth grip coating design allows for superior safety and comfort.
Ideal for anyone looking for a better, faster, and easier way to open all sealed containers in their kitchen.

Awesome Reviews From People Like You!


Love that it has so many uses and I don't need to have so many gadgets in my drawer! It's easy to use and very helpful with the different options and sizes.


A Must-Have Kitchen Accessory

Excellent product! I wish I had purchased it sooner. Love the smooth grip. The compact size makes it easy to put away in any kitchen drawer.


This handy little thing works amazing. I use it frequently in the kitchen and couldn't live without it. It adapts to multiple sizes and types of bottles, jars, etc. It's also sturdy and high quality. I recommend it!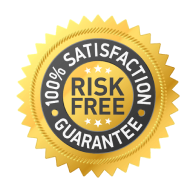 Alpha Opener strives to provide the best customer experience possible. If you're unsatisfied with your order we offer easy returns for all domestic and international orders within 30 days. It's as simple as that! We value customer satisfaction above anything else.